Look over Yokohama Bay Bridge from the top of the hill and get the image of Yokohama at the time of port opening.
Located on a hill overlooking Yokohama Bay, it is one of the most popular tourist attractions in Yokohama.
As its name suggests, you can overlook the whole Yokohama Port from the observation deck,
but also there are exotic western style buildings there, such as British House or Bluff No.111.
In 2016, the popular rose garden was renamed as "English Rose Garden". Enjoy various roses and flowers throughout the four seasons.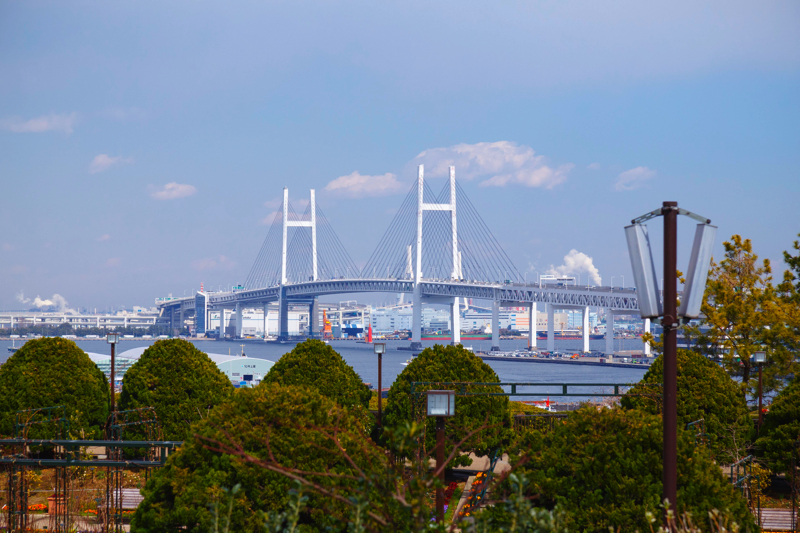 Compared with the park opening in 1962, the scenery of the port must have changed a lot. Still, this place is the best for Bay Bridge viewing.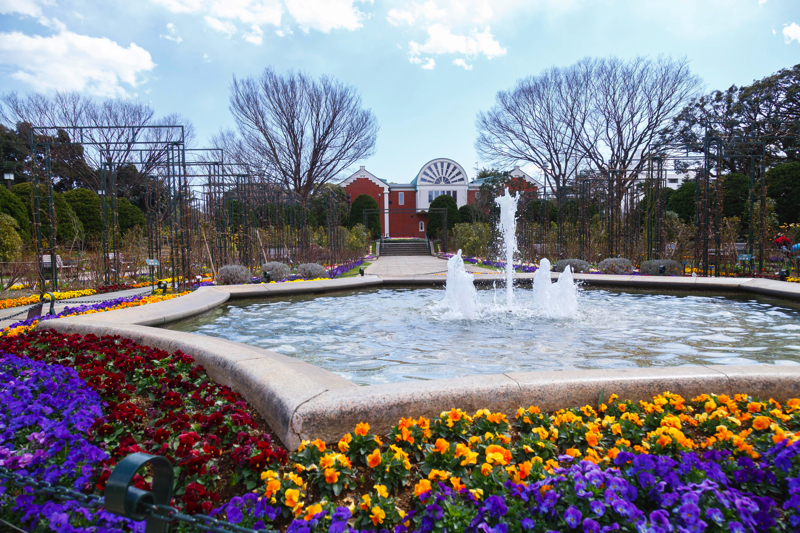 "Sweet rose garden", where 500 roses of 100 species bloom, is a symmetrical form of British garden.
The building seen beyond the fountain is The Osaragi Jiro Memorial Museum.
Currently, roughly 330 species of flowers and 2,200 roses are planted in the park.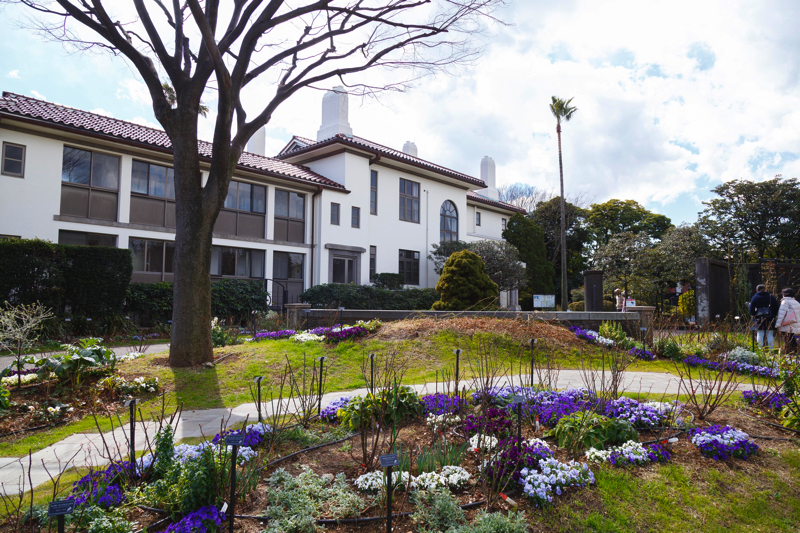 The former UK Consul-General's residence is opened as British House in Yokohama. The second floor is opened to public.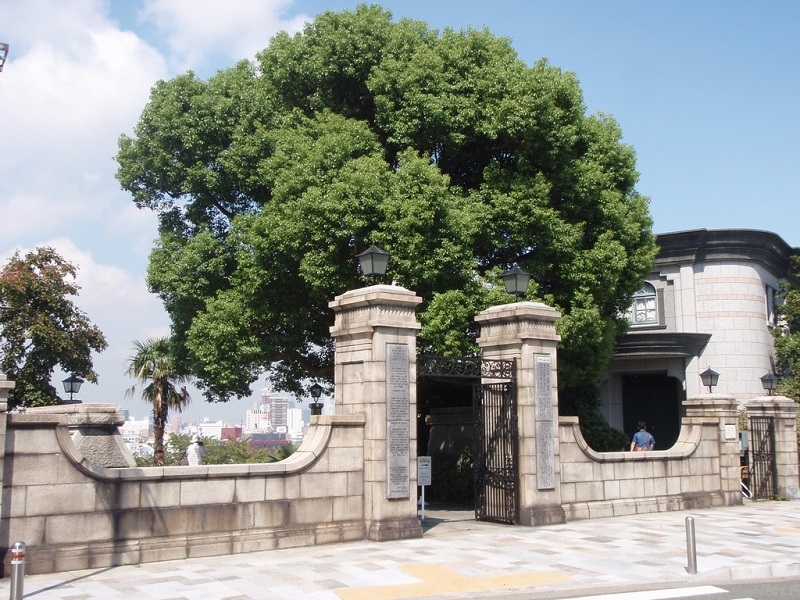 Yokohama Foreign General Cemetery is within walking distance from the park.
Its history starts with the burial of soldiers who came to Japan with the so called Black Ships at the end of the Tokugawa period.
About 5,000 people from over 40 countries are now buried here.
A museum located right near the main gate works daily except Mondays,
but cemetery itself is opened to public only on Saturdays, Sundays and holidays.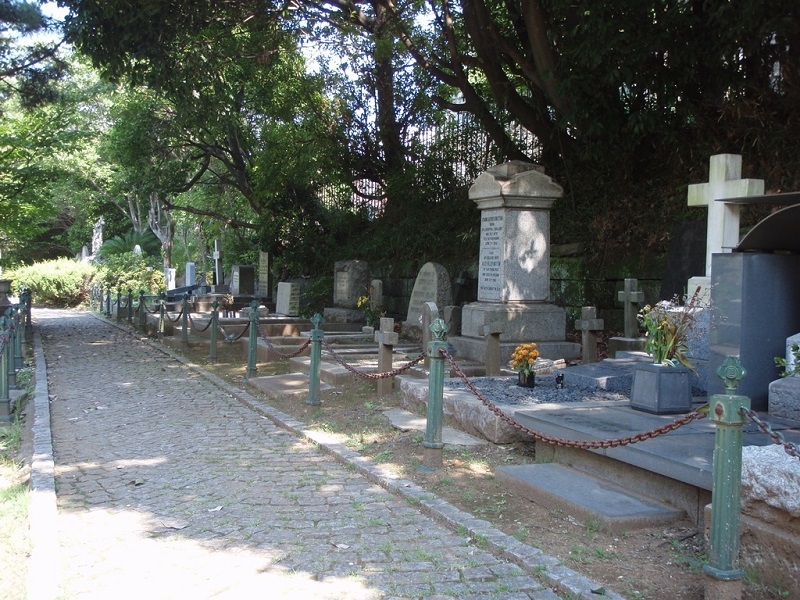 People buried here are of various nationalities and religions, so the graves also vary.
There are also tombs of people who contributed to modern history and culture of Japan.