An impressive shrine of Yokohama city, dedicated to the main deity of the city, known for its cherry blossom trees and atmosphere of peace and safety.
The shrine was founded in 1870. As Yokohama port was opened, the development of shrines dedicated to nation's defense has begun.
Today this main deity of Yokohama city is known as "Ise of Kanto". The visitors come here to pray for good luck, house and traffic safety, mood and body healing (opened from 9am to 4 pm).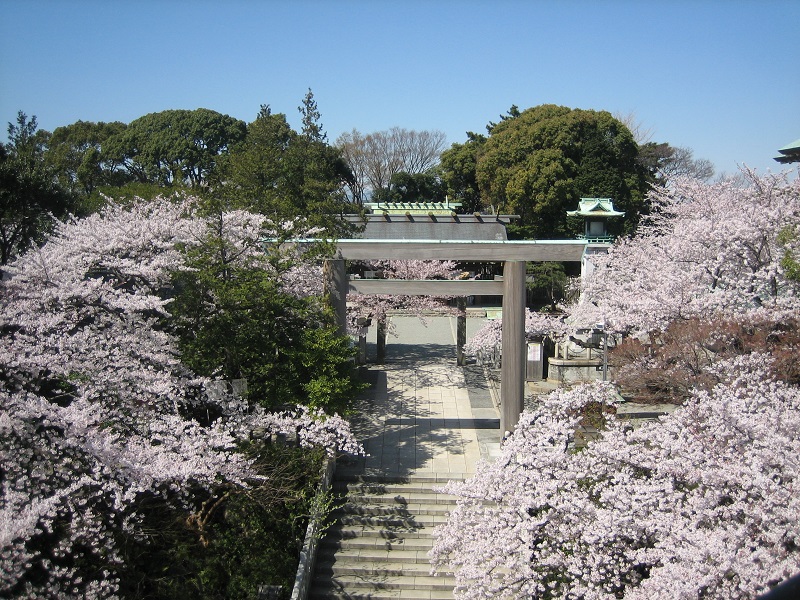 Formerly there was a cherry blossom tree alley on the shrine approaching road, and it was one of the most famous cherry blossom spots in Yokohama.
There are some old trees of Yoshino cherry left in the precincts so the area is gorgeous at blossoming season and visitors number increases.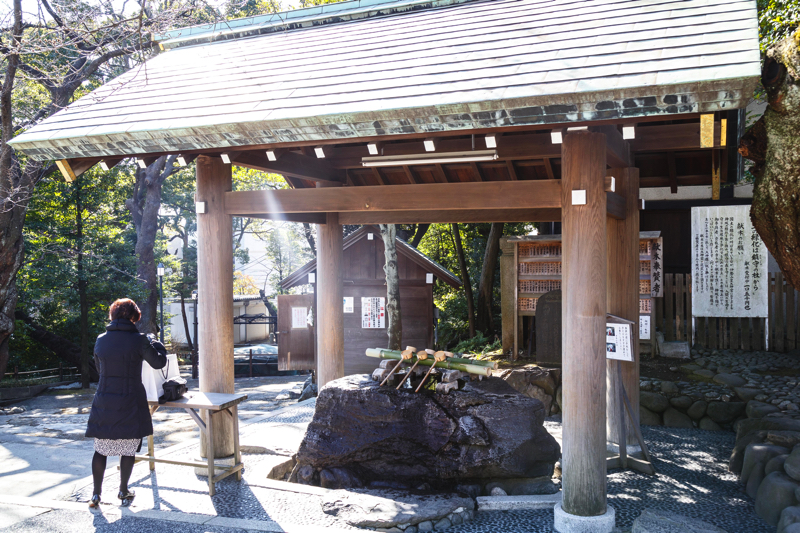 When visiting Shinto shrine, you should fist wash your hands and mouth at water fountain (Chozuya) that is near the main gate, called Torii.
Try to learn the ritual, as it is shown at the picture.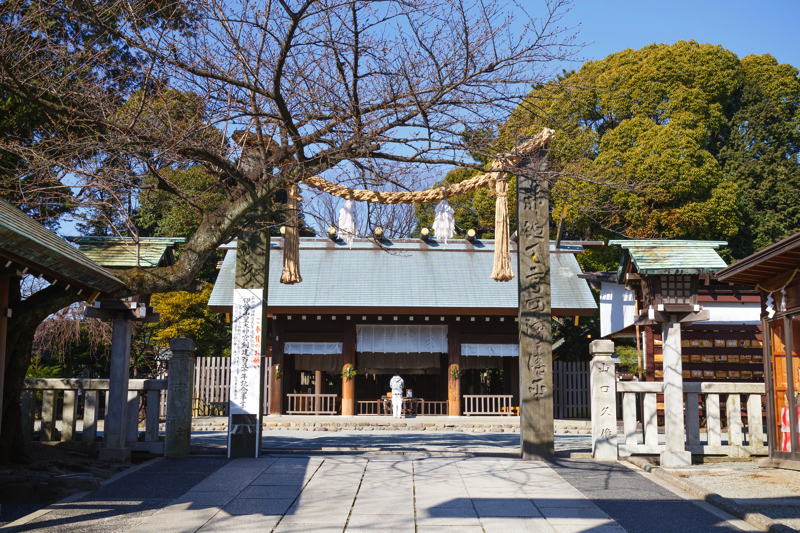 A stone column at Torii gate, shimebashira,is here to mark the most precious area of the shrine.
This largest stone column in Japan was consecrated in 1889.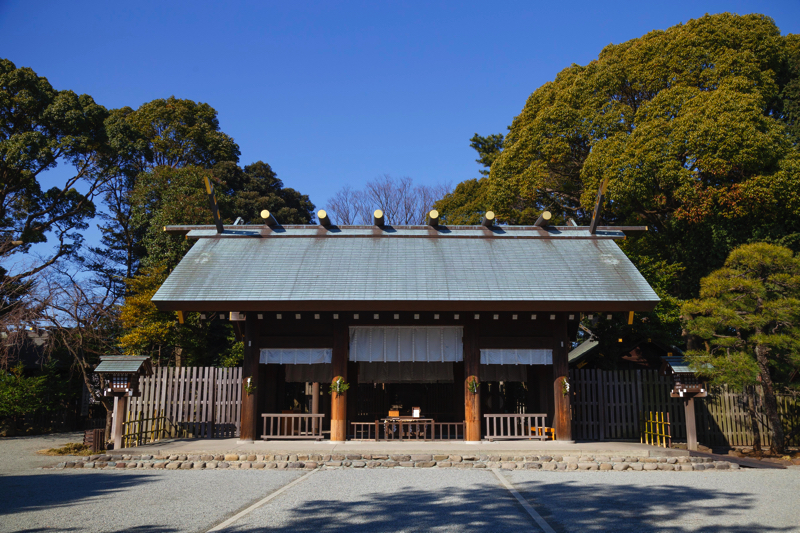 The shrine is built in an ancient Japanese architectural style, called shinmei-zukuri.
The original shrine building was destroyed during The Great Kanto earthquake in 1923 and was newly constructed in 1928.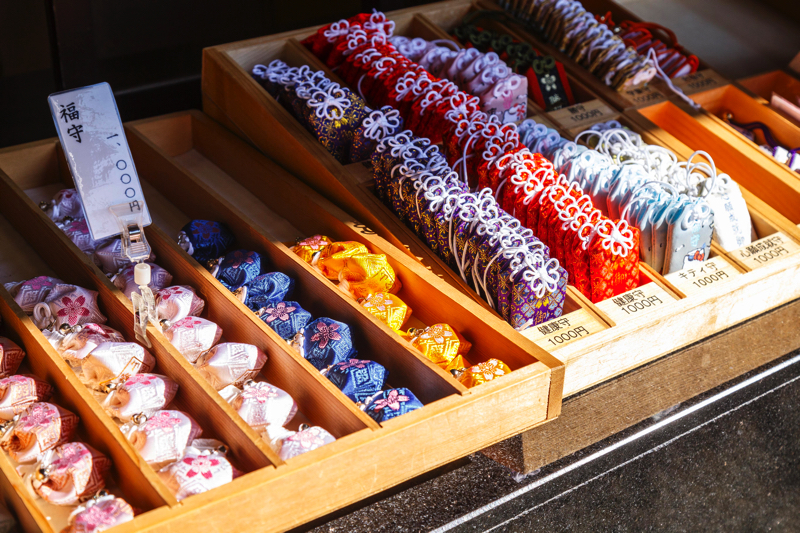 At shrine office, you can purchase all kinds of amulets and talismans –for home safety, prosperous business, physical health, luck,safe delivery or marriage.
Amulets of assorted designs and colors are a perfect gift for special people.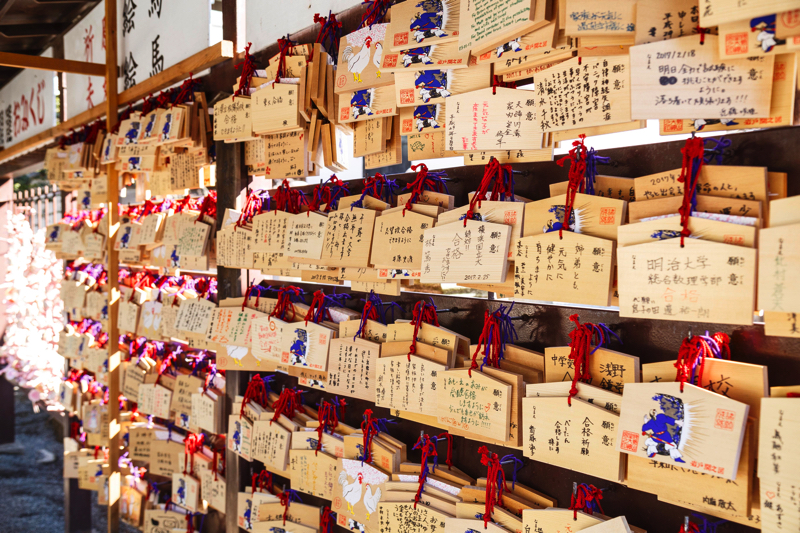 If you want to get a personal pray, purchase a wooden plaque called ema. Write your wish on the back side and place it to a special hanger.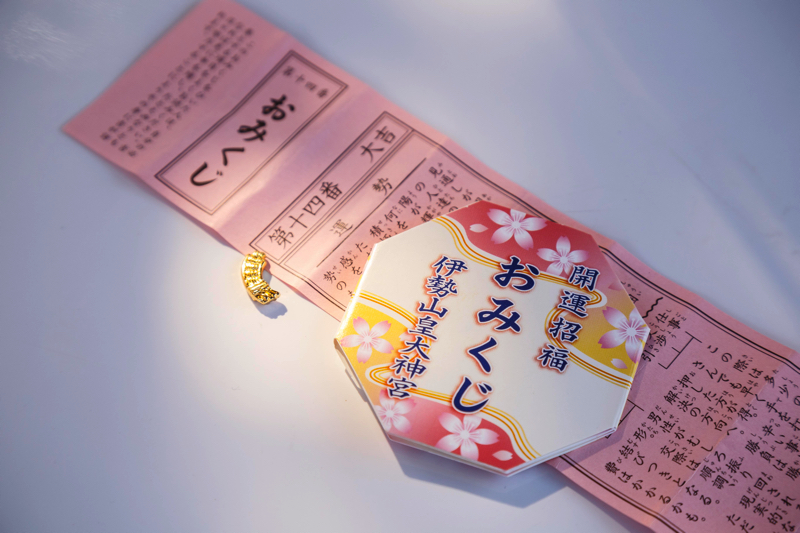 In front of ema hanger you will find fortune strips of paper called o-mikuji.
Insert money into the box, think of your wish and take one o-mikuji.
At Iseyama Kotai Shrine there are not only o-mikuji for health, business or love fortune,
but also o-mikuji of subjects believed to bring luck – rake and frog, rice, etc.
They are very small so put them into your wallet or business card case and carry with you.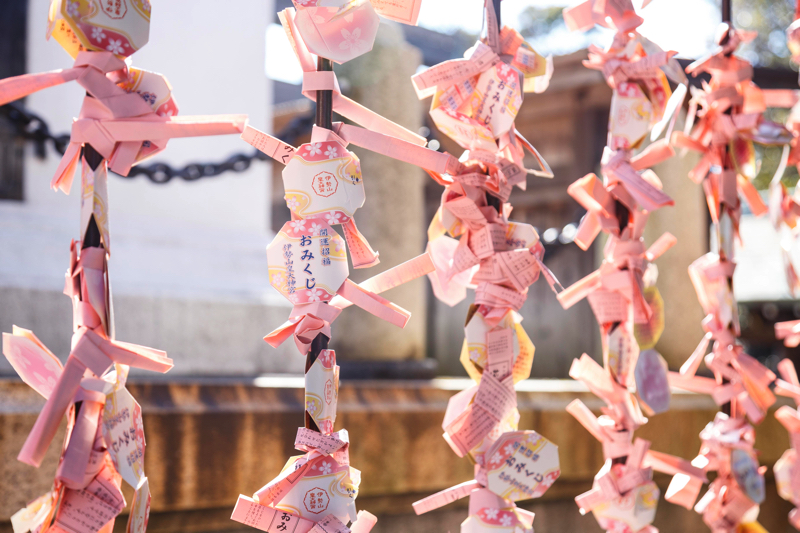 You can take out o-mikuji, but it is common to tighten them inside precincts, regardless of fortune.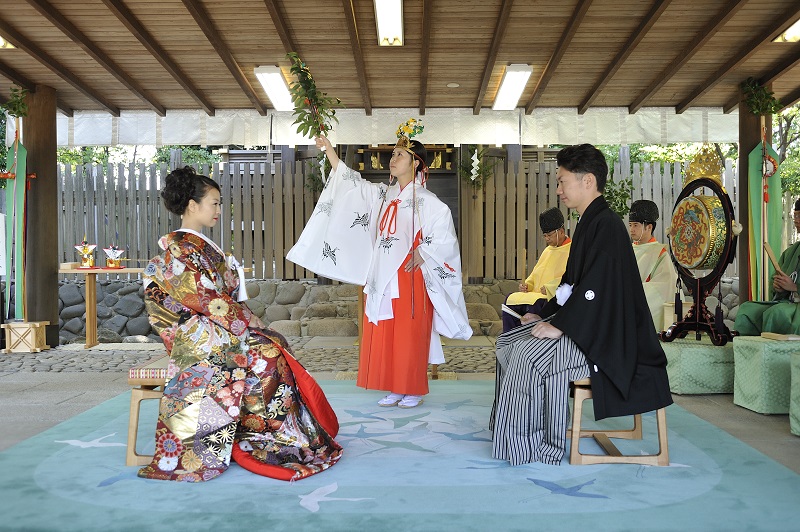 Weddings are held at the shrine, too. Japanese traditional ceremony is solemn and beautiful.
If you meet the ceremony, please enjoy it and feel the celebration mood.