Feel free to come here and have fun. Zoological garden with no entrance fee.
This Zoological Garden was established on April 1st, 1951.
There are more than one hundred kinds of animals, and birds – giraffes and lions are among them, and there is no entrance fee.
Located on the Nogeyama Hill, the zoo itself is very compact – you have a slight walk and see the whole zoo.
The fact that animals are rather close to you is very attractive, and everyone –from babies to older people – can watch and enjoy.
There are some stairways and heavy slopes, but routes for wheel chairs are ready for your convenience, too.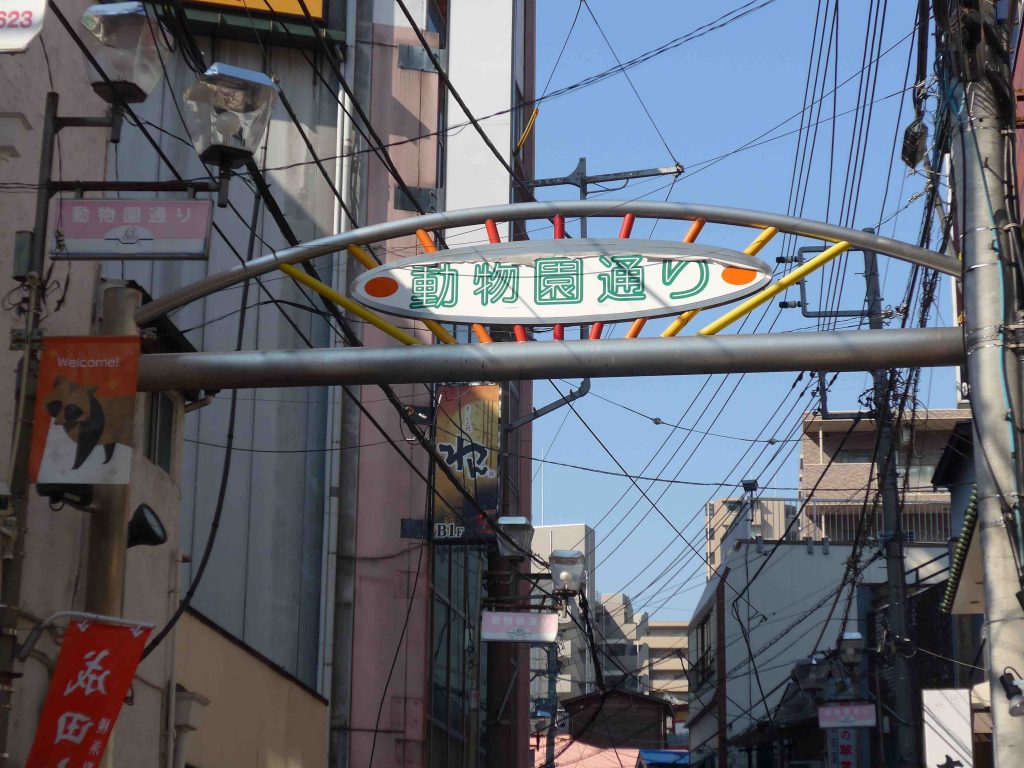 Look for this gate on the way to Nogeyama Zoological Garden. From the district Noge,
with food and drink shops, follow the banner of Nogeyama Street.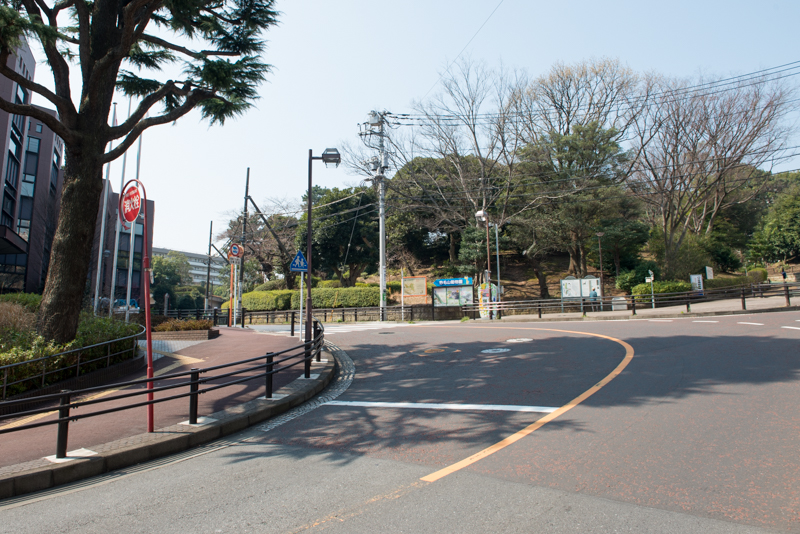 As you go up the slope, the area around you will turn into the splendid greenery landscape. This short way to the zoological garden is surprisingly fun.
Don't worry about getting lost – there are guidance signs everywhere.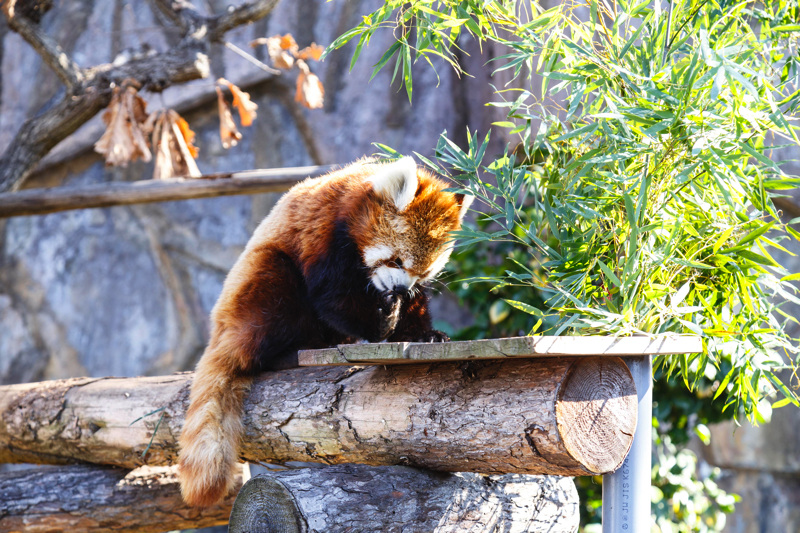 Red panda meets you almost at the entrance.
This is one of the most loved animals of Nogeyama zoo, known for its lovely expression and gestures.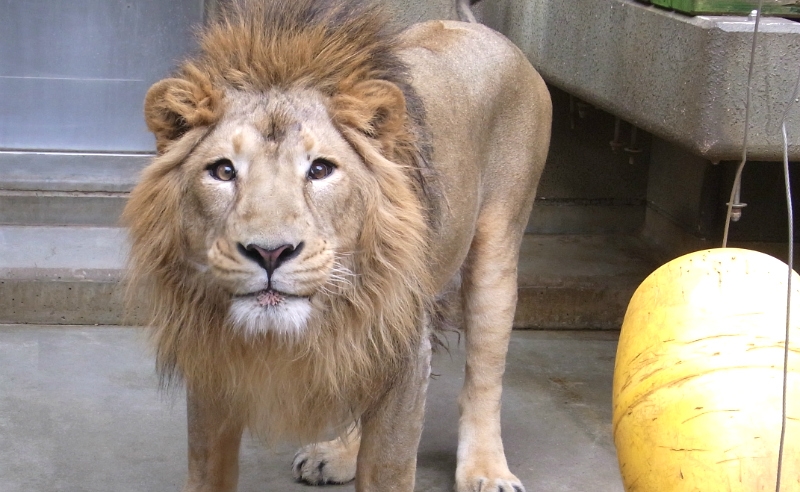 Meet the majestic lion, Raja (male), who was born in 2008.
If timing is right you might even get a chance to watch lion's meal procedure, which is really fascinating.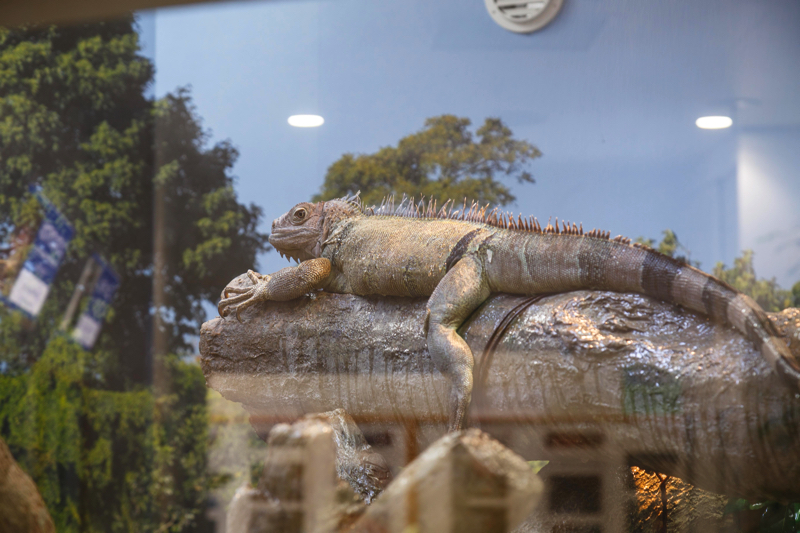 Here is the house of reptiles, a room with cool temperature, where you can meet crocodiles, tortoises and chameleons.
This house is very popular among children.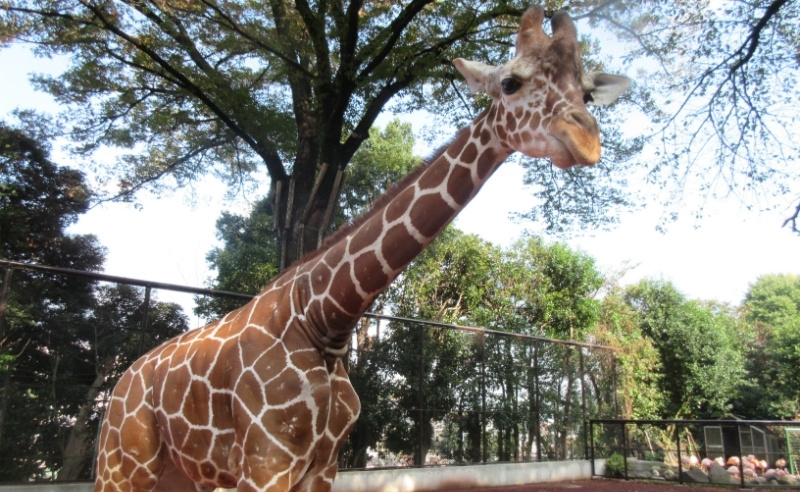 A giraffe stands so close that it is even a bit scary.
The appearance of giraffe,stretching its neck to lazily chew the grass attached to the fence, is really amazing.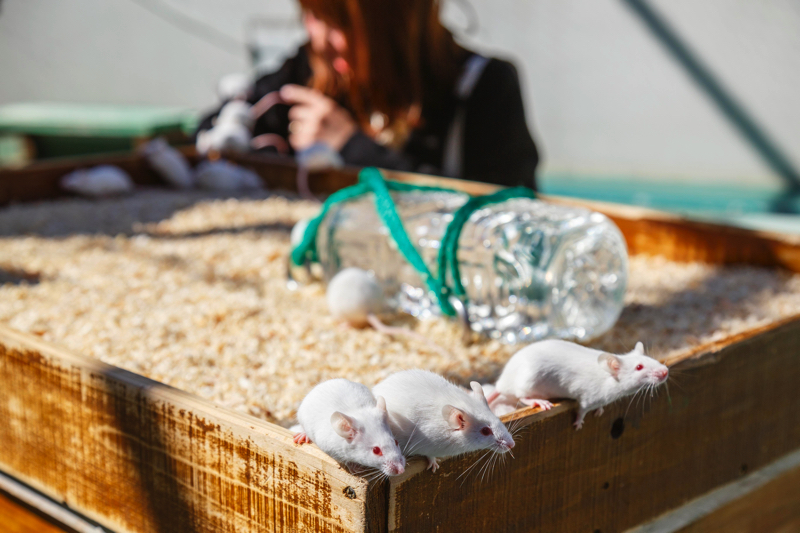 This is so called "friends' square" where you can touch guinea pigs or house mice. It is one of the guests' favorite places.
Not only children, but also adults are allowed to come here.
Three times a day the place closes for cleaning, so it might be good to check the schedule first.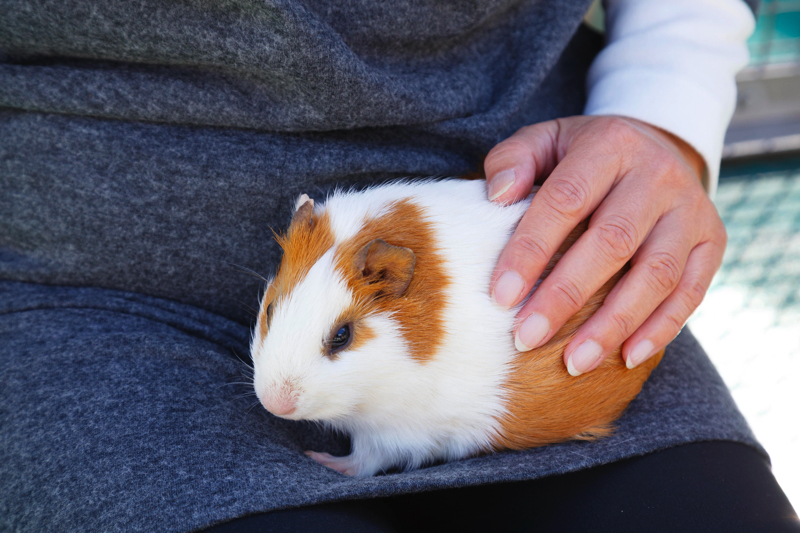 Zoo keepers will tell you how to handle animals, so any person can participate.
You put this fluffy and warm guinea pig over your knees and somehow get this peaceful and calm feeling.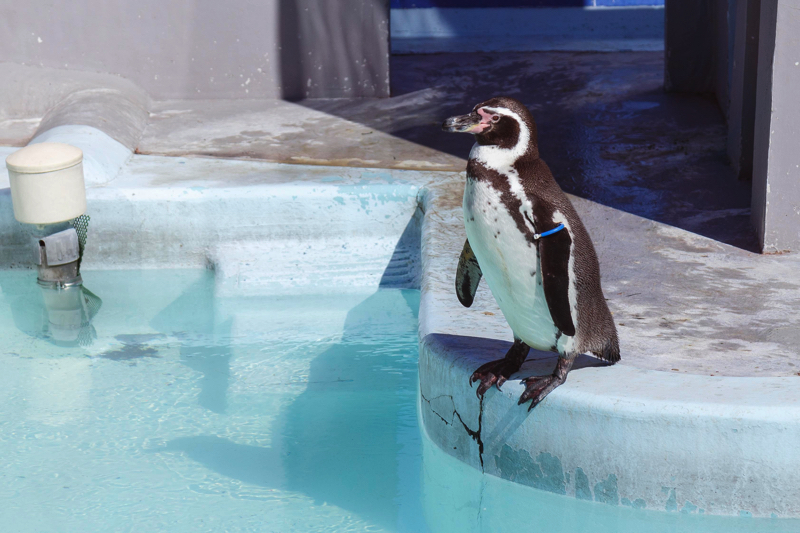 A Humboldt penguin, popular for it's a bit droll appearance.
The view of penguin jumping into the pool during hot season is really amazing.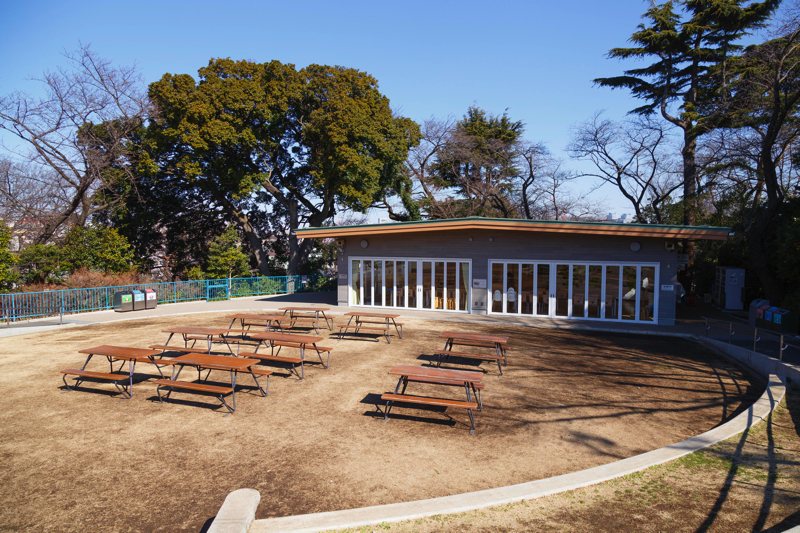 There is an indoor lounge where you can have drinks or snacks, and in front of it an outdoor space equipped with tables and benches called "Hidamari square".
When the weather is fine, it is so good to chill out here.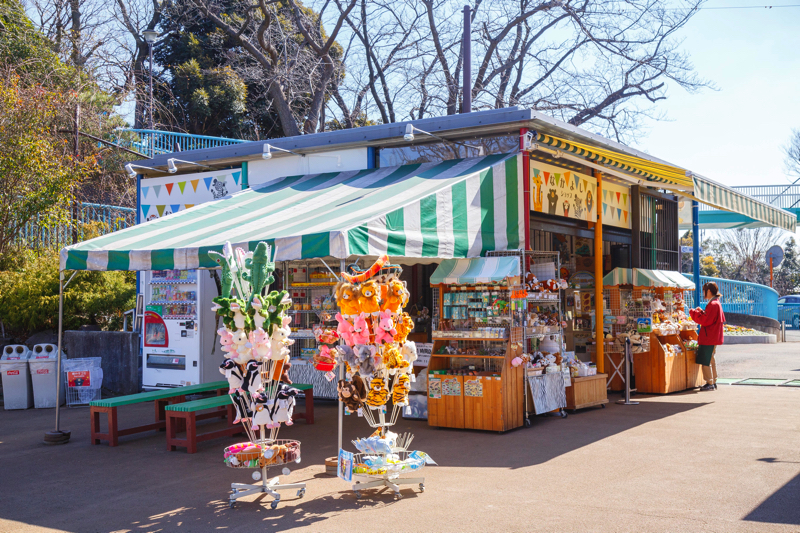 Get your souvenirs here, at Nakayoshi shop, next to the entrance gate.
There are plenty of cute stuffed toys that you might want to take with you, just as your memories.
Try delicious Nogeyama soft cream, too.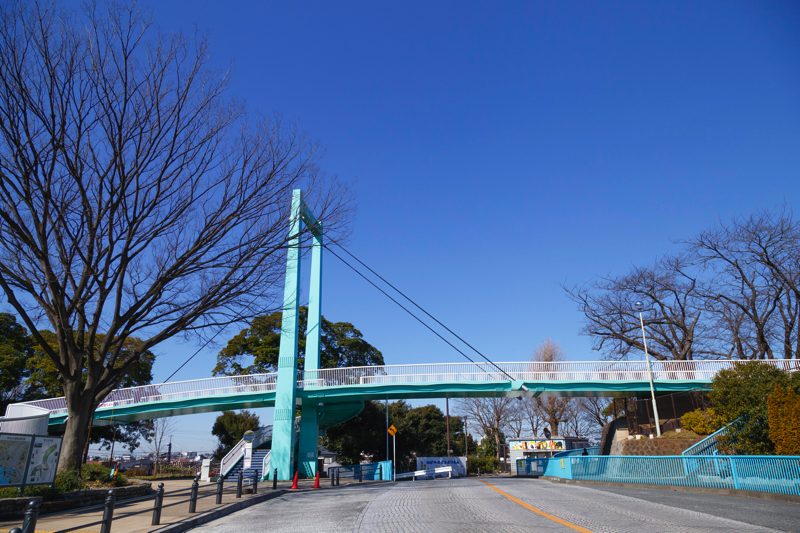 The bridge, connecting the zoological garden and the park with observation deck, was designed by Sori Yanagi, a famous Japanese industrial designer..
The bridge, combining modern structure and design, has become a revolutionary one, though it was designed at the era when it was enough just to make it functional and structurally safe.