Yokohama City Air Terminal (YCAT) connects Yokohama city with Narita and Haneda airports, sightseeing spots and various regions of Japan!
All you should do is to take a bus at the bus stop in YCAT and get to Narita Airport in eighty-five minutes, Haneda airport Domestic Terminal 1 in twenty-four minutes and International Terminal of Haneda Airport in forty minutes.
Buses also depart for Yokohama Hakkeijima Sea Paradise, Odaiba (Tokyo Big Sight), Gotemba Premium Outlets, so if your starting point for sightseeing is Yokohama, you are likely to use this bus terminal again and again.
Comfortable buses connect Yokohama city with various cities and regions of Japan – Osaka, Kyoto, Nagoya, Tohoku, Tokai, Kinki and Chugoku region.
YCAT is connected with Yokohama station by underground mall, offering a big choice of shops and restaurants to the visitors of Yokohama city.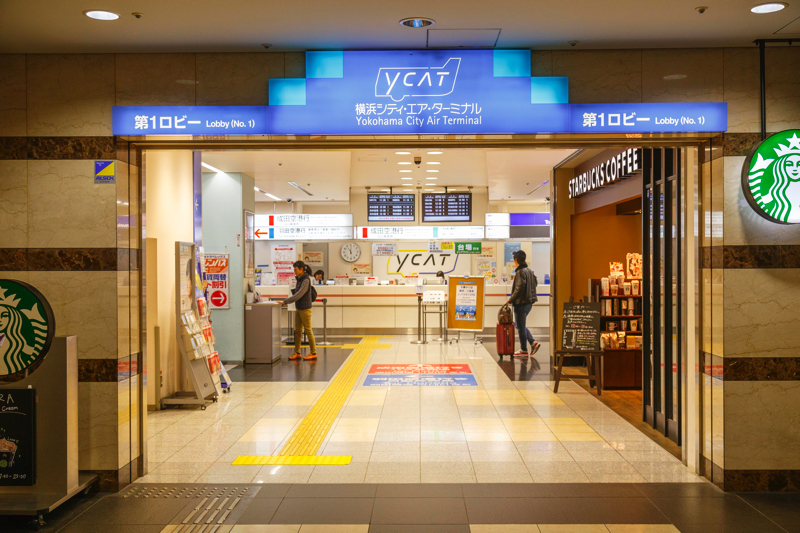 The main entrance is always busy and crowded by travelers. Starbucks coffee shop and Lawson convenience store are located near it.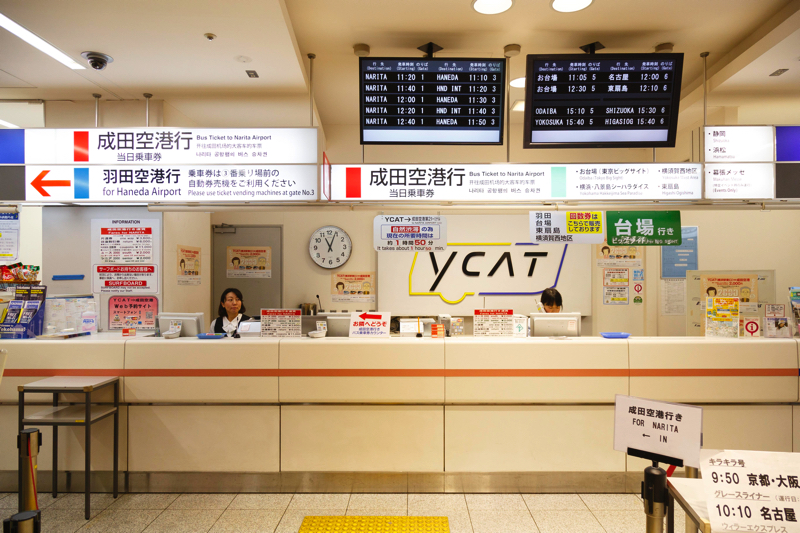 Bus stops are numbered from one to six. Limousine buses bounding Narita Airport depart from stop number one, Haneda Airport – from stop number three. 
Buy your tickets for Narita Airport bus at a ticket counter, which also offers discount tickets for senior passengers.
The monitor above the ticket counter announces the arrival and departure time for buses bounding to Narita and Haneda Airports.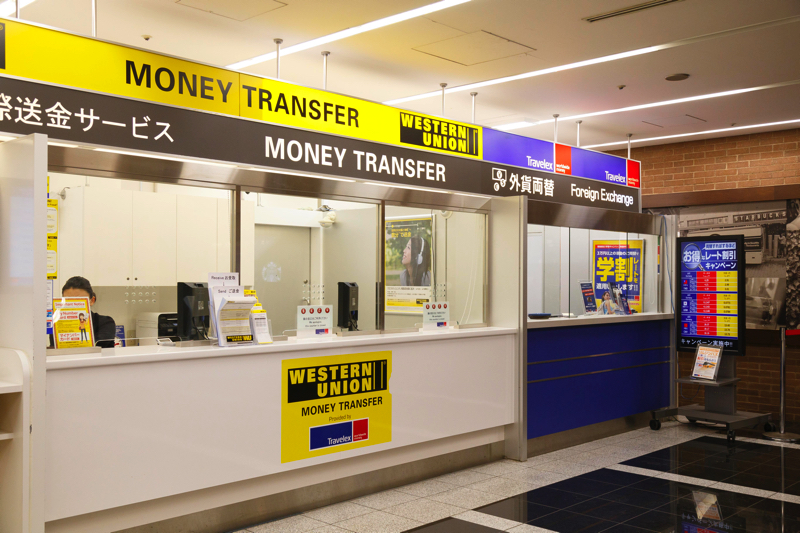 The currency exchange and international money transfer counters are available at YCAT, as well.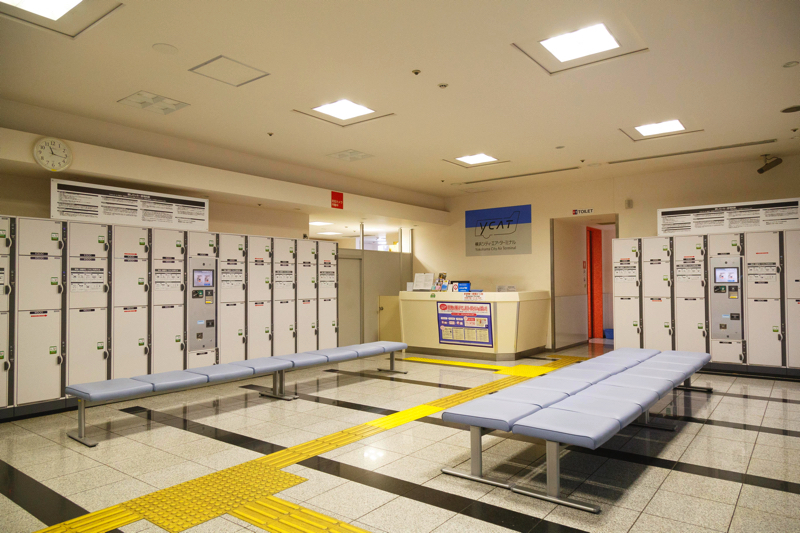 There are three lobbies with coin lockers. If your luggage is too big to fit into the coin locker, use the luggage storage room, located at the Lobby 2.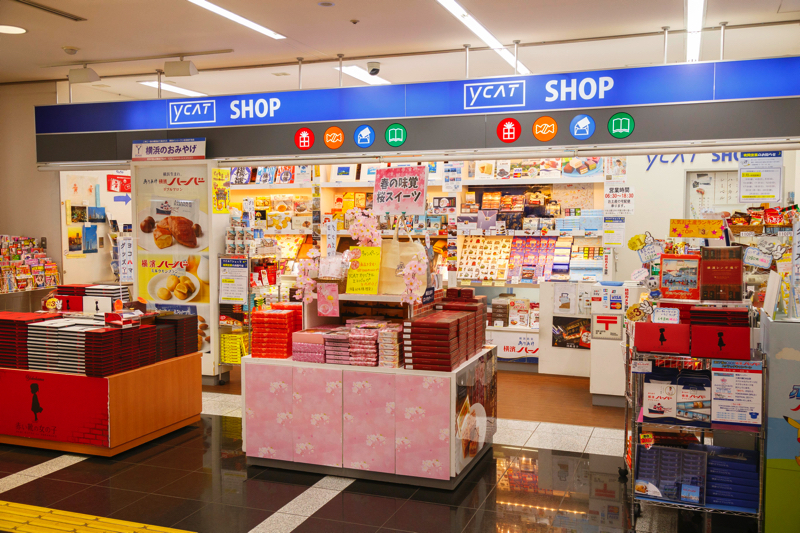 A souvenir shop, located in the 1st lobby of YCAT, offers souvenirs from all over Japan.  A night sale is occasionally held on the week-ends.